Good day fellas! Howdy howdy ho...yeeehaaaw!

So, it's a known fact that we hobbyist detailers loooove waxing our paintwork. Some love the satisfaction of looking at the shiny paint after the hard work. Others find that massaging the paint with a coat of buttery wax is as sensational as rubbing a coat of soft butter over their partner. Okay maybe not the latter, but you get the idea!

With the paintwork on the body getting all the loving, what about the wheels? It's a well known fact that wheels tend to be jealous attention-seekers. They wipe their face with brake dust just to get you noticed and have you clean them. Sometimes, this jealousy can be so bad that brake dust will just build up on your wheels so fast that it might be too difficult to wash off if you delay your wash routine.

Which is where wheel protectants come into the picture. There are many types of wheel waxes on the market, just have a look on Autogeek. The problem is, many of these wheel waxes in addition to making the wheels easier to clean, claim to *repel* brake dust. The only wheel wax I have is Poorboys Wheel Sealant, and it claims to repel brake dust on the directions, but I haven't found it to do so.

So I continued the hunt for a better wheel protectant. You may have recalled I used Carmate C19 SIV Wheel Coat, and from my test, it has outlasted Poorboys Wheel Sealant. However, it wasn't very durable either, as it was completely stripped off with only one clean with a degreaser.

Then I realised my application method could be wrong after watching this video by Carmate.


From the video above, it looks like the Carmate SIV Wheel Coat will dry to a clear finish without being buffed off. So I tried to do that and did a comparison with Finish Kare 1000P.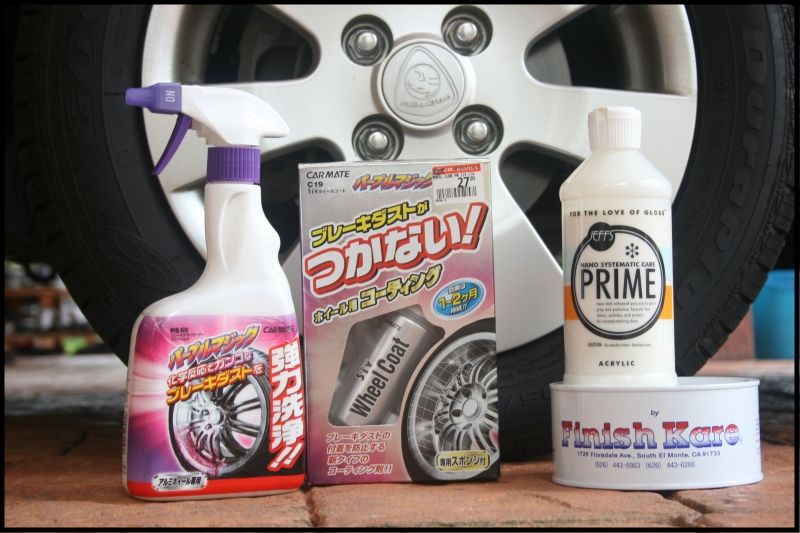 The wheels were pretty clean to start with.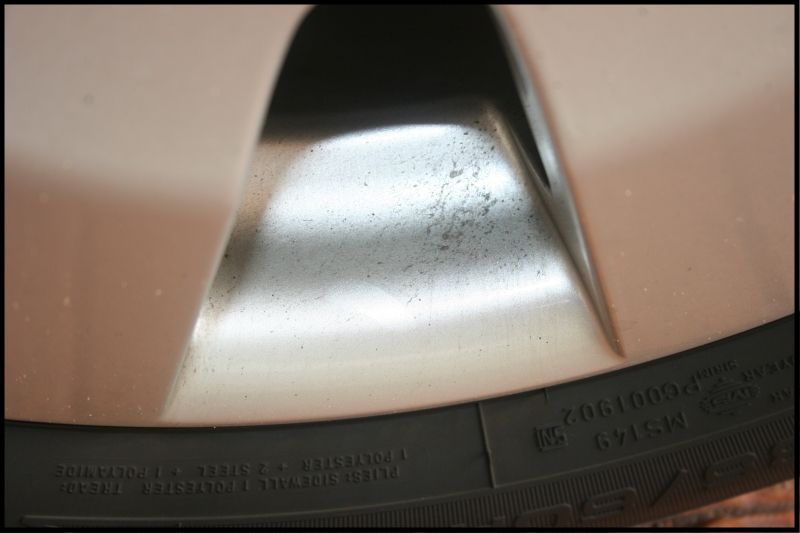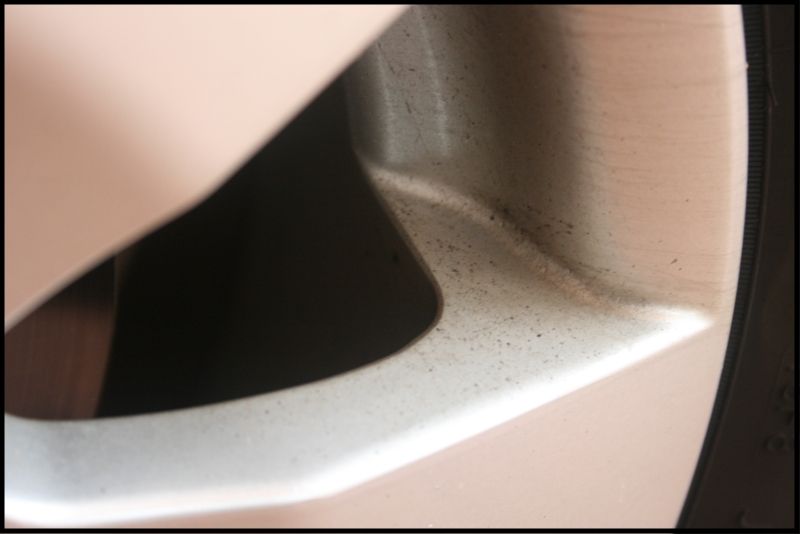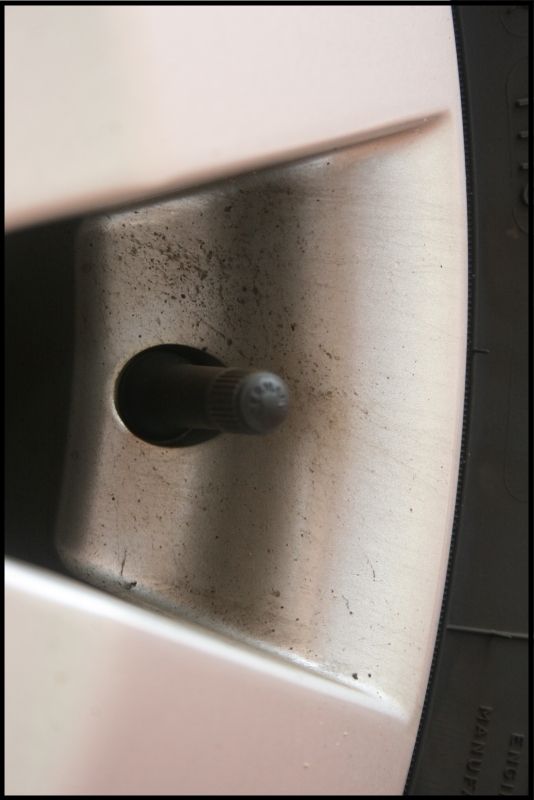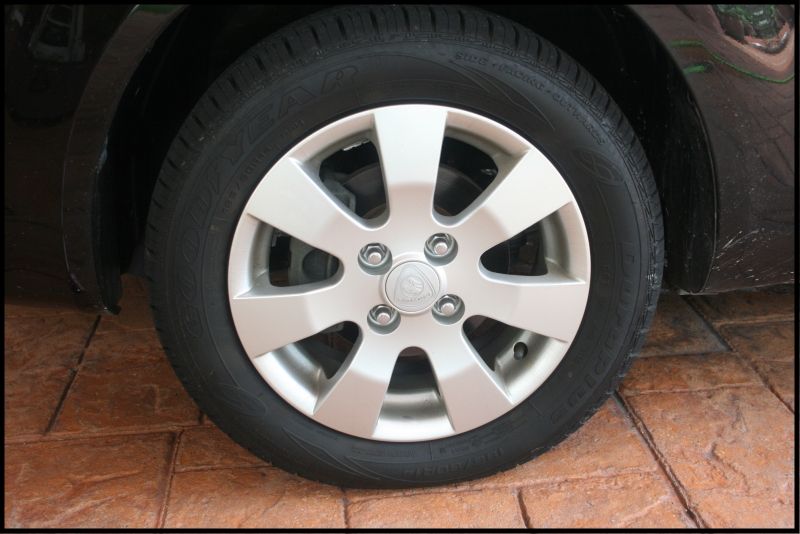 Hosed down the wheel when it is cool to touch, and cleaned with Carmate PS60 Brake Dust Cleaner.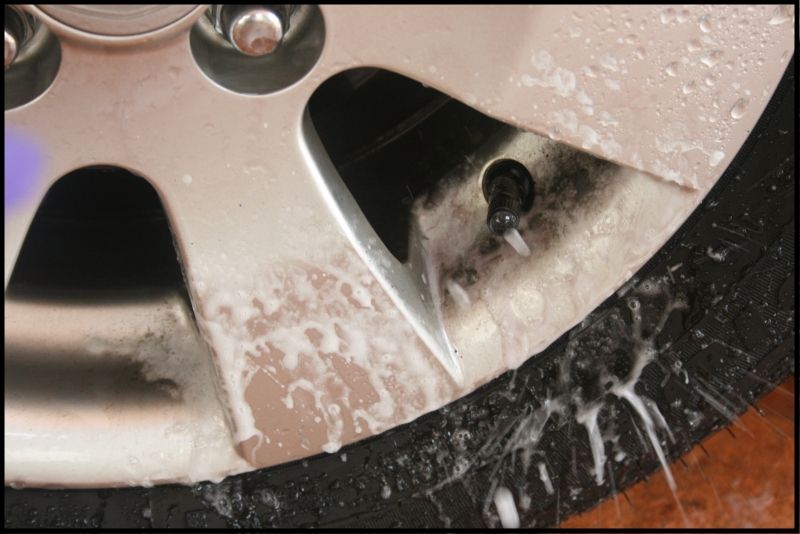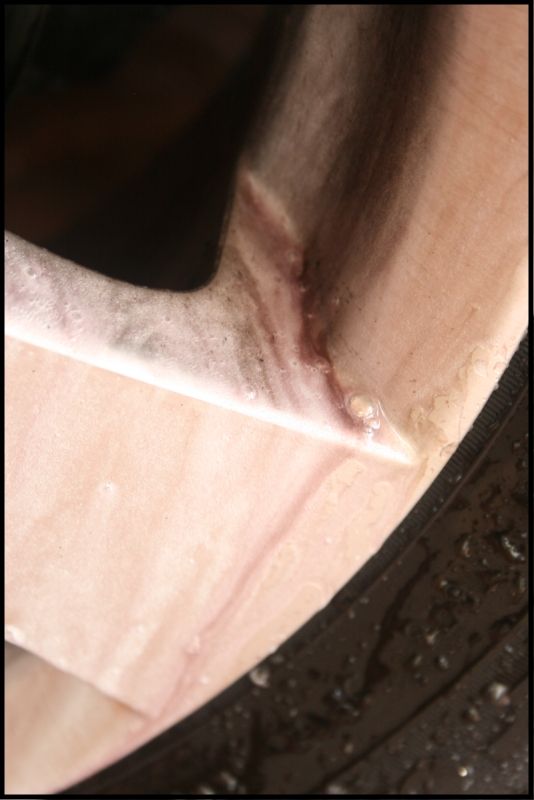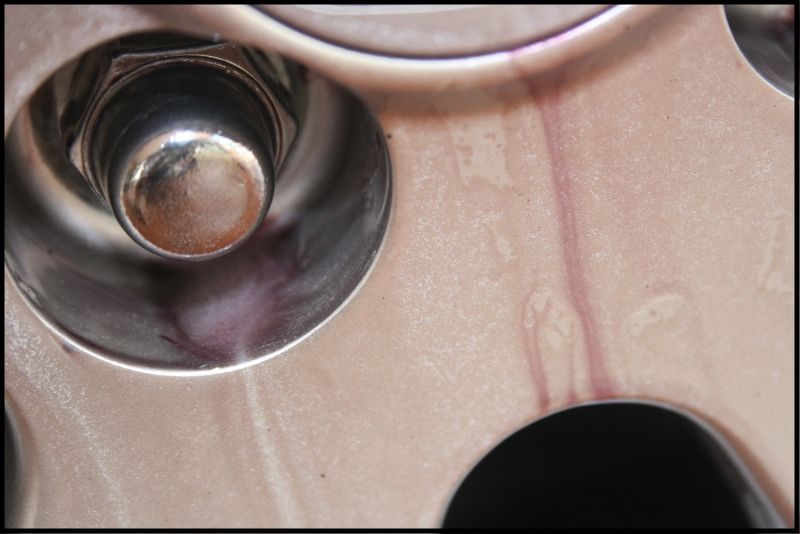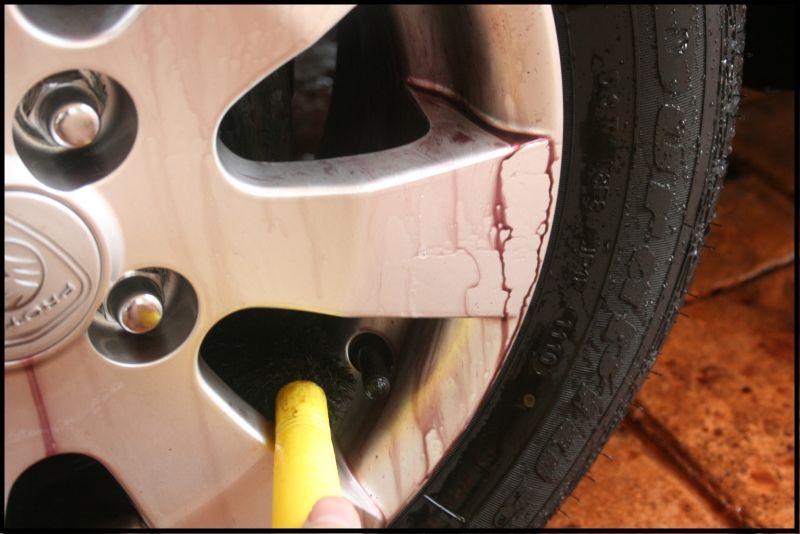 After cleaning and drying the wheel. Carmate C19 SIV Wheel Coat was applied to one half while the other half received Jeff's Werkstatt Prime:Acrylic and two coats of FK 1000P.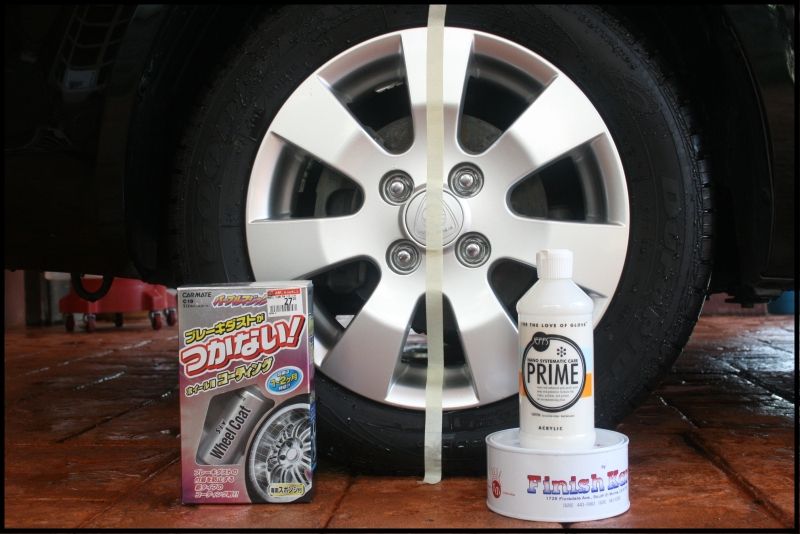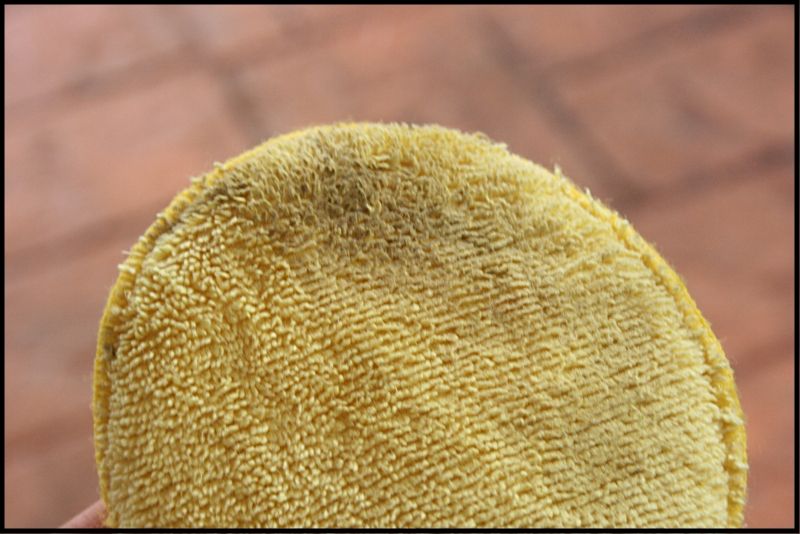 Ingrained dirt removed by JW Prime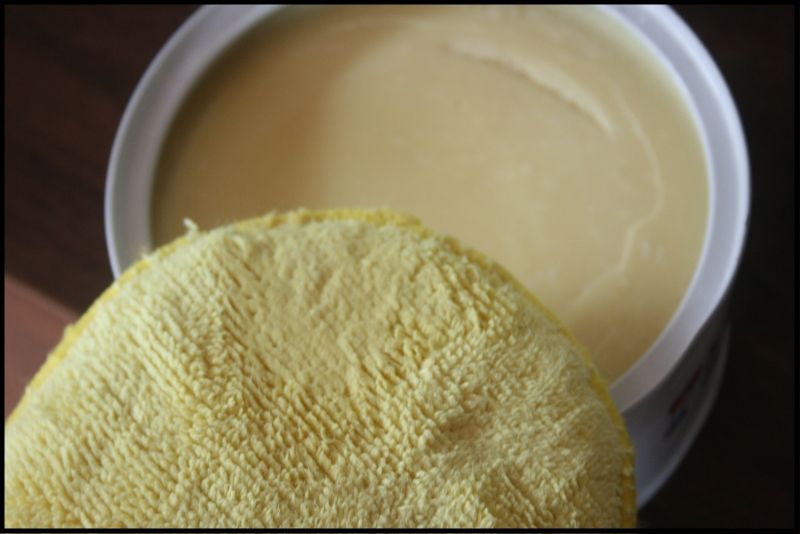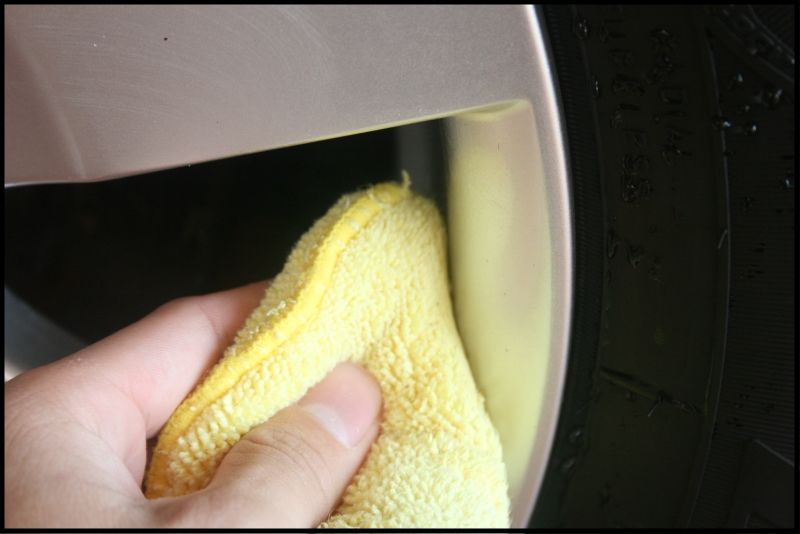 Contents of the box for Carmate C19 SIV Wheel Coat.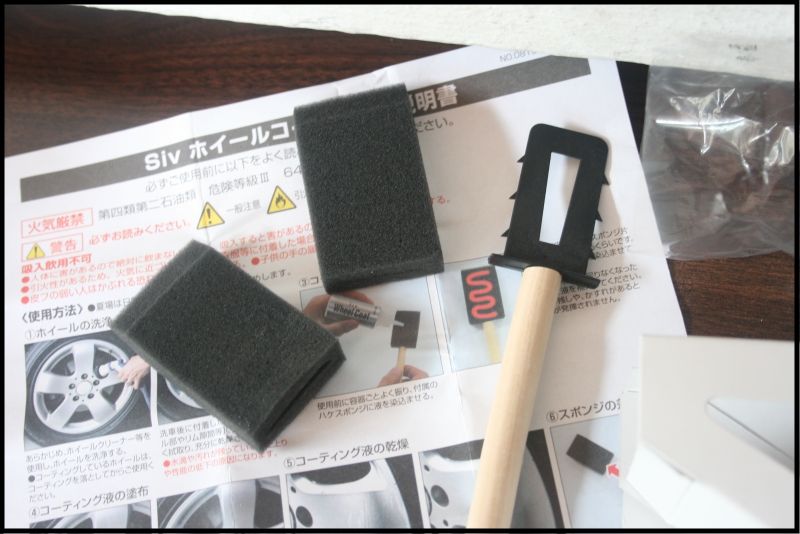 Changing the used foam for a fresh one.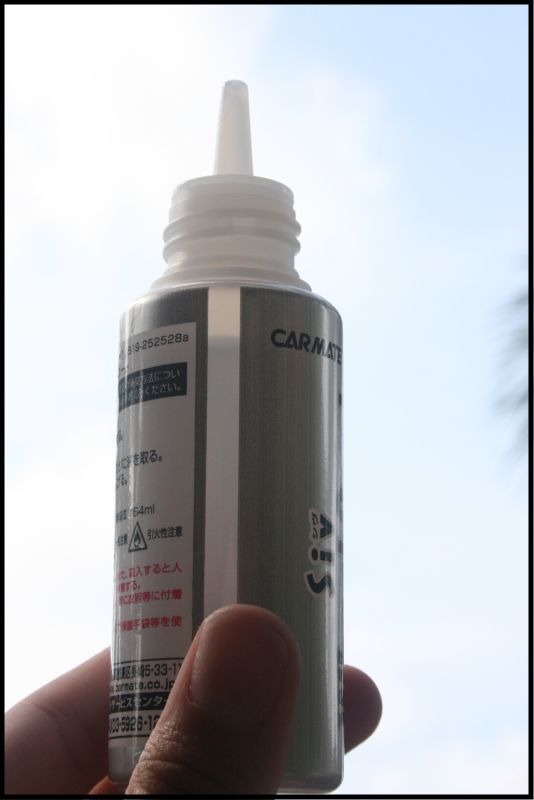 Applied it as per directions.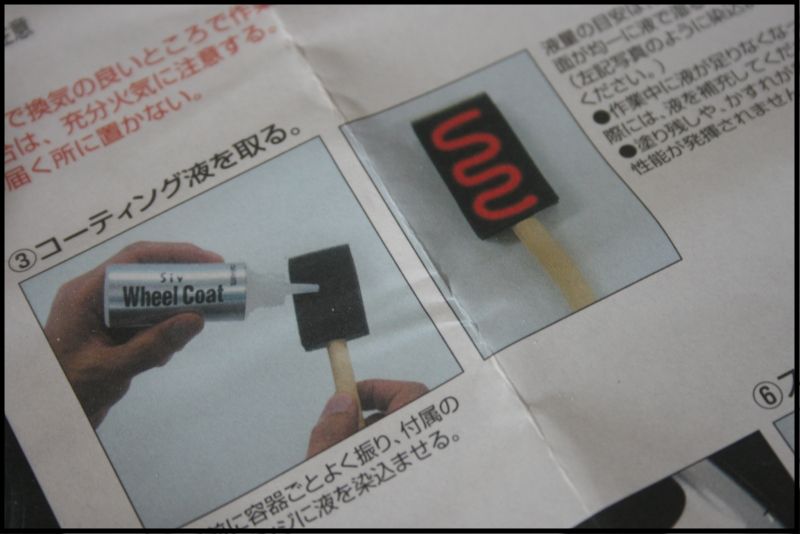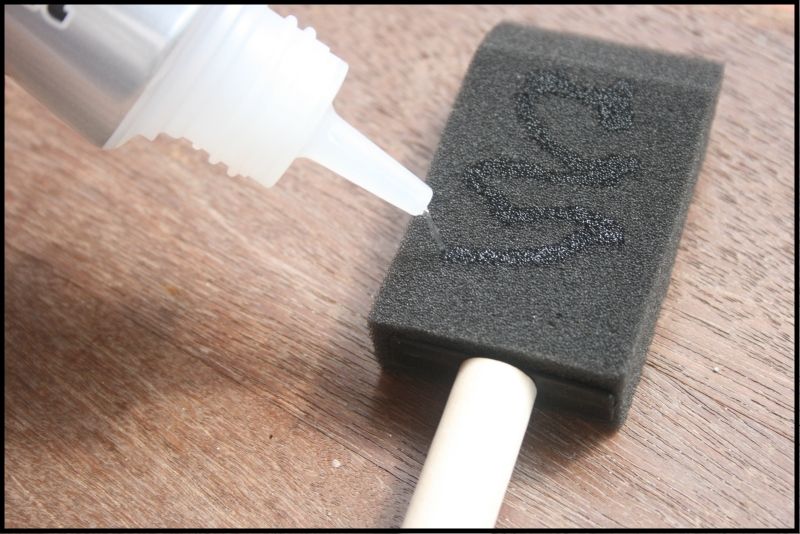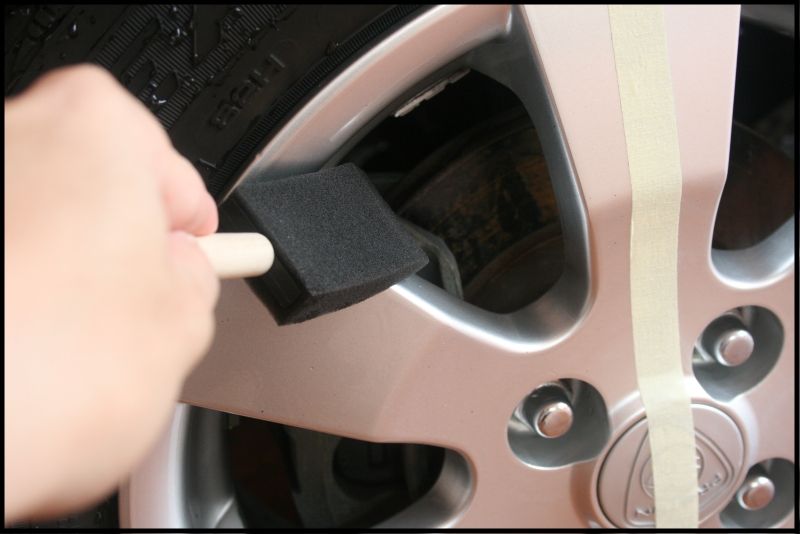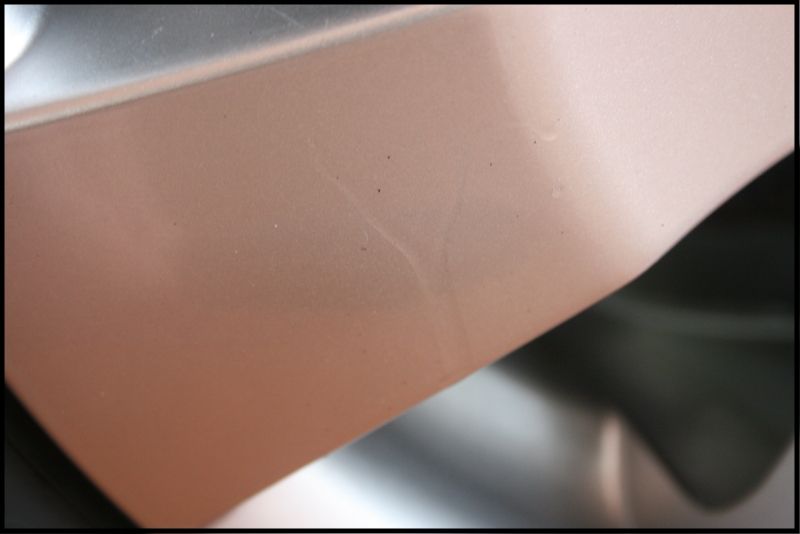 I also applied some on to the paint just to see what it would be like. Thanks for the suggestion
Mobile Blogger
!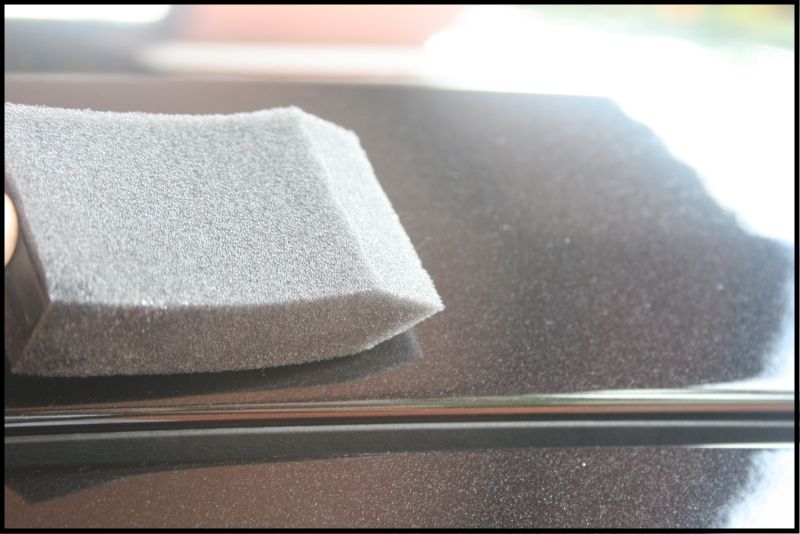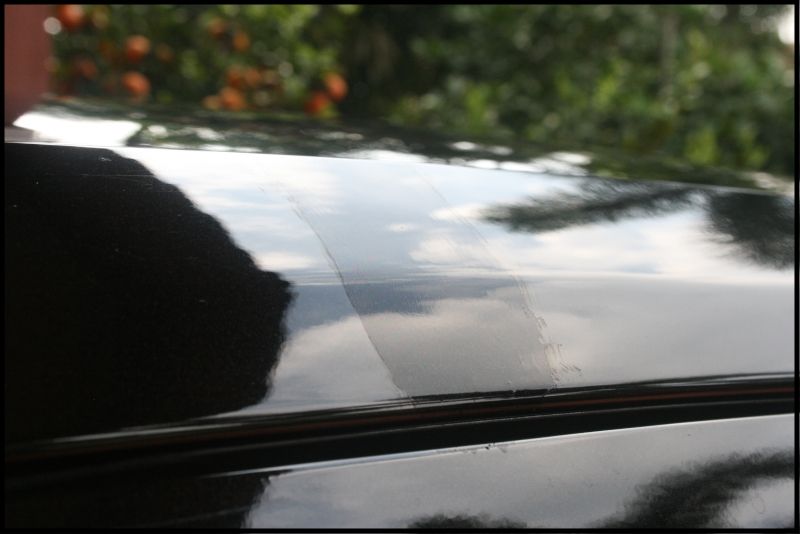 I then took a spray bottle with water and sprayed the previously used foam.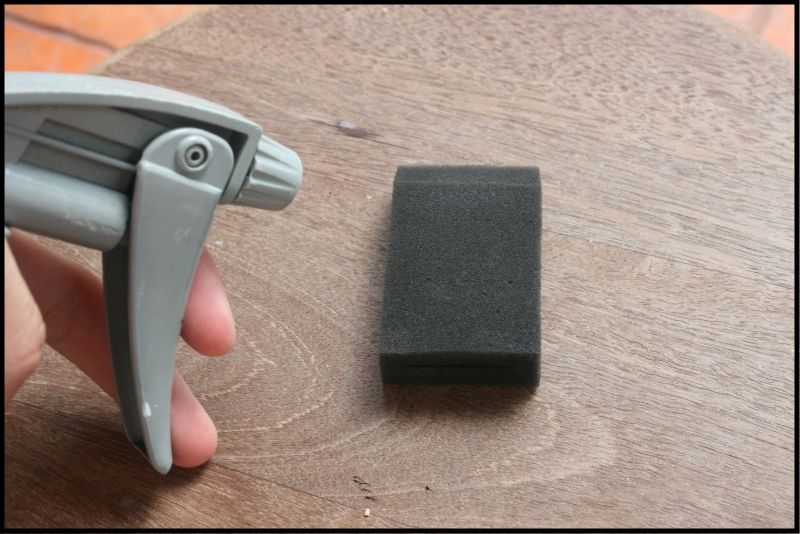 The water was literally bouncing off the porous foam!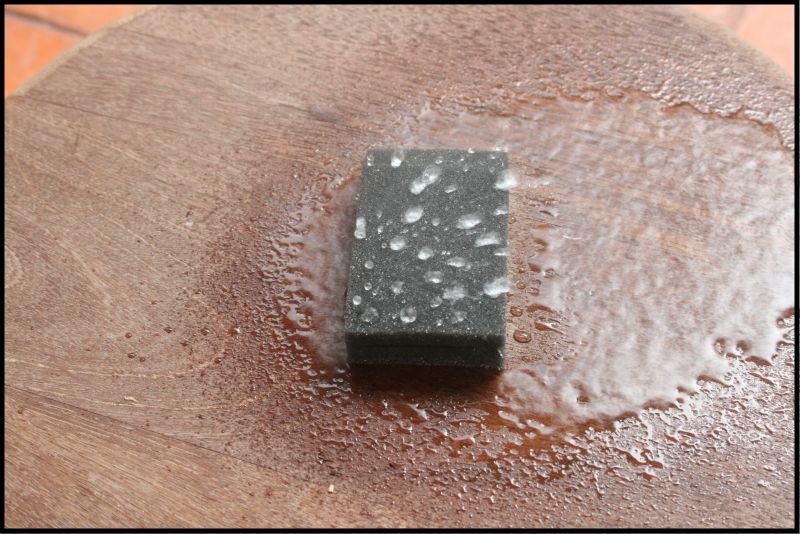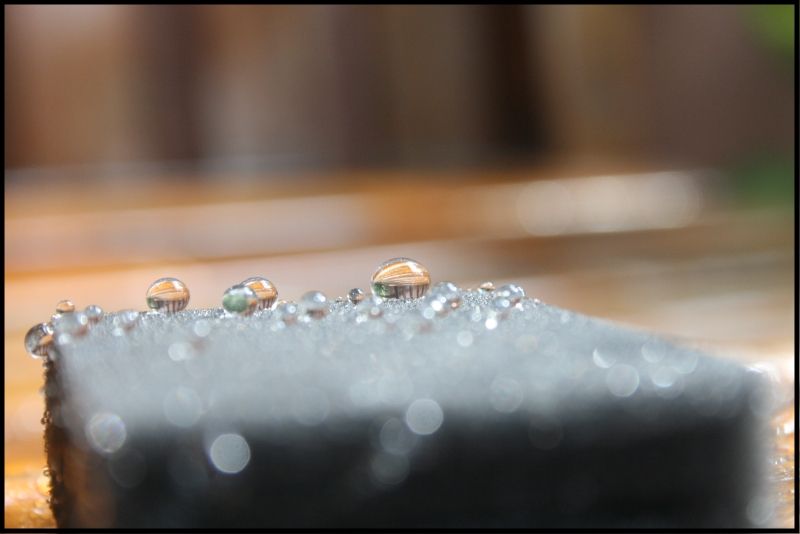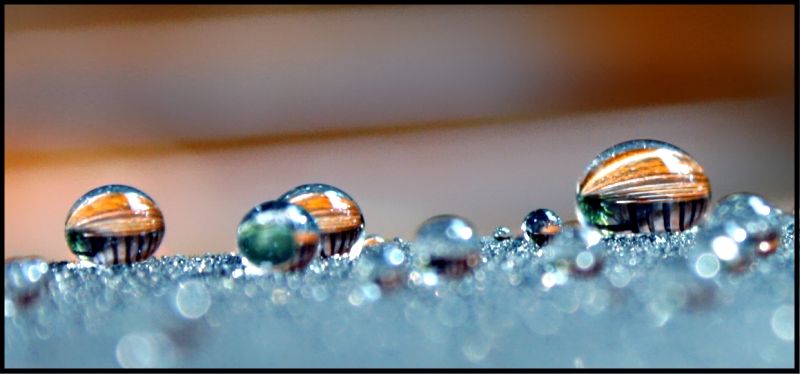 I left it on for 2 days but did not see it dry to a clear finish.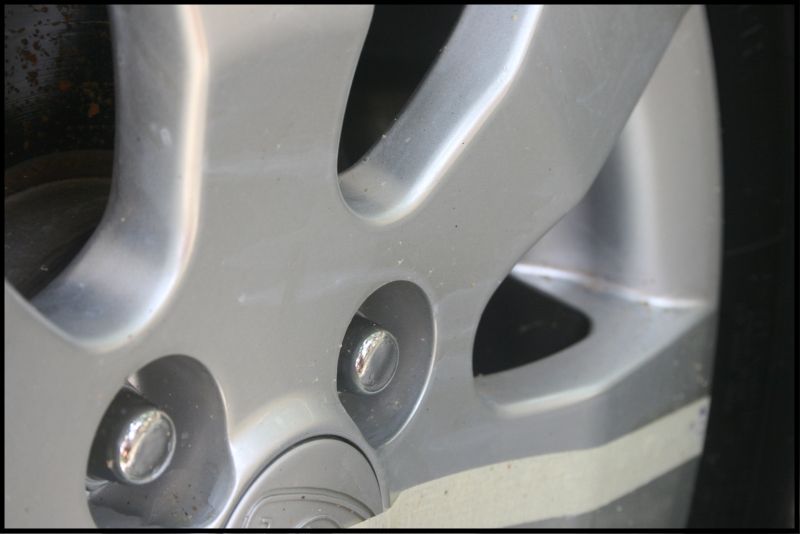 The area where I applied it on the paint also looked the same.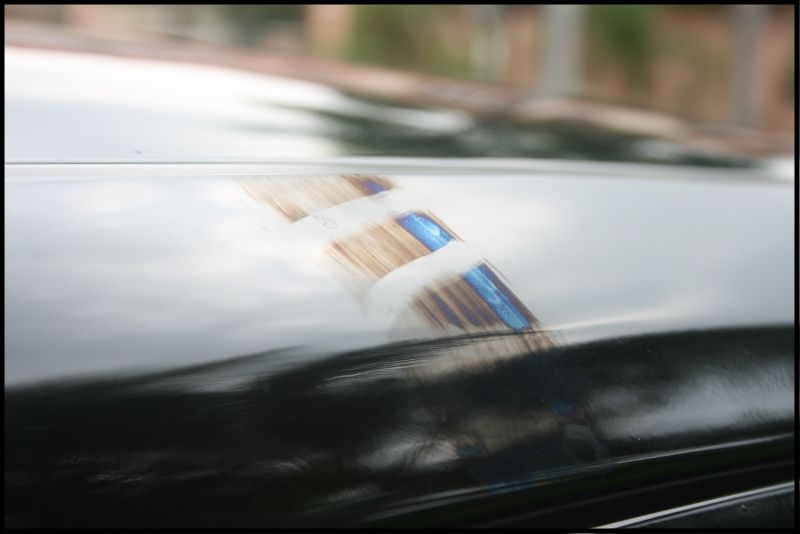 So I just buffed it off and took some beading shots.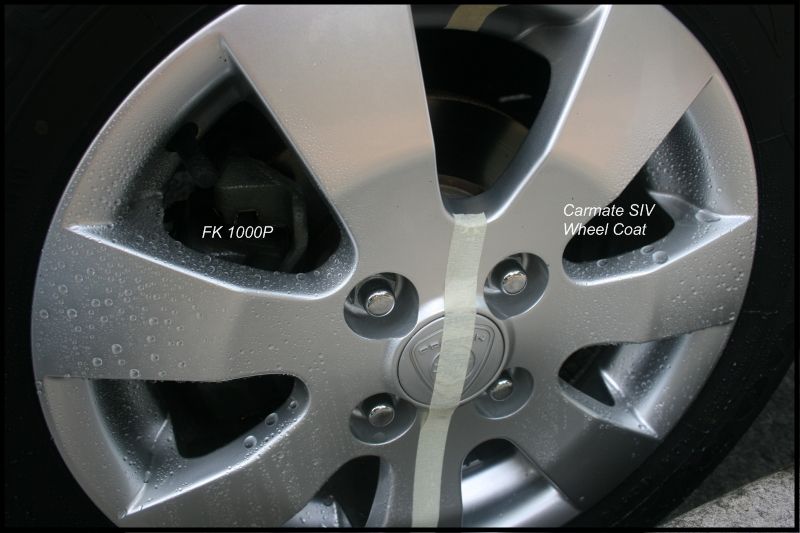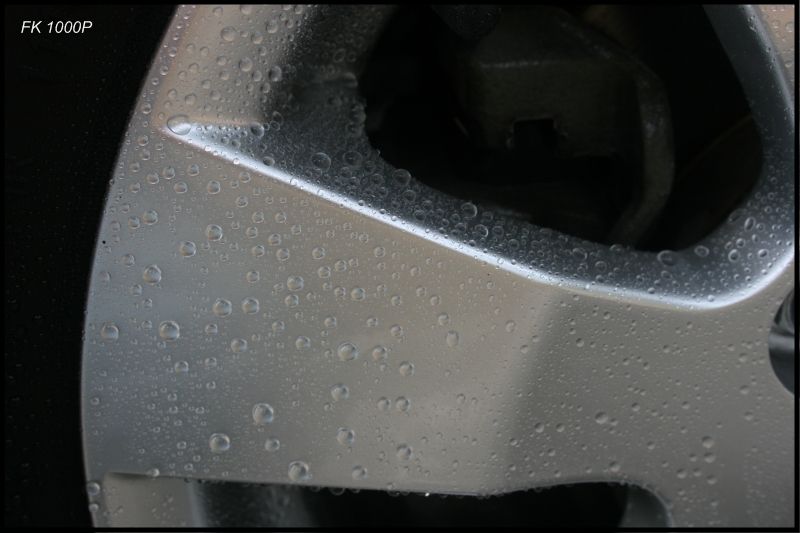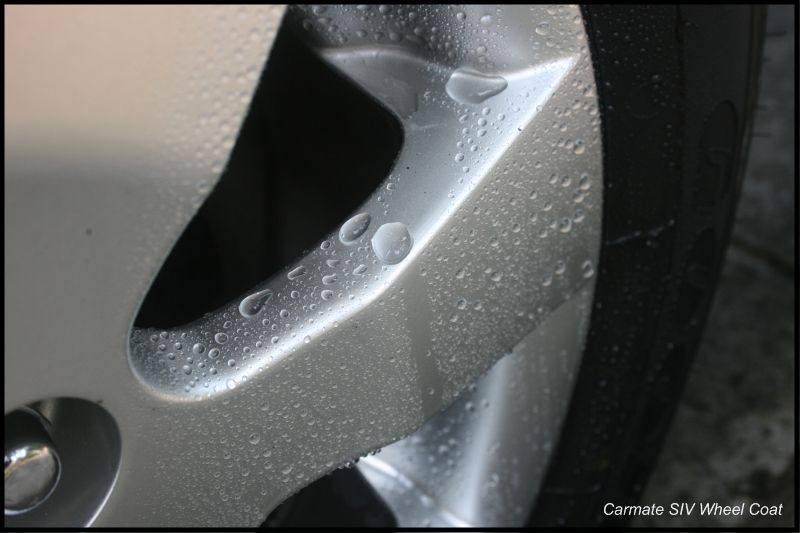 Let's time travel 24 days ahead.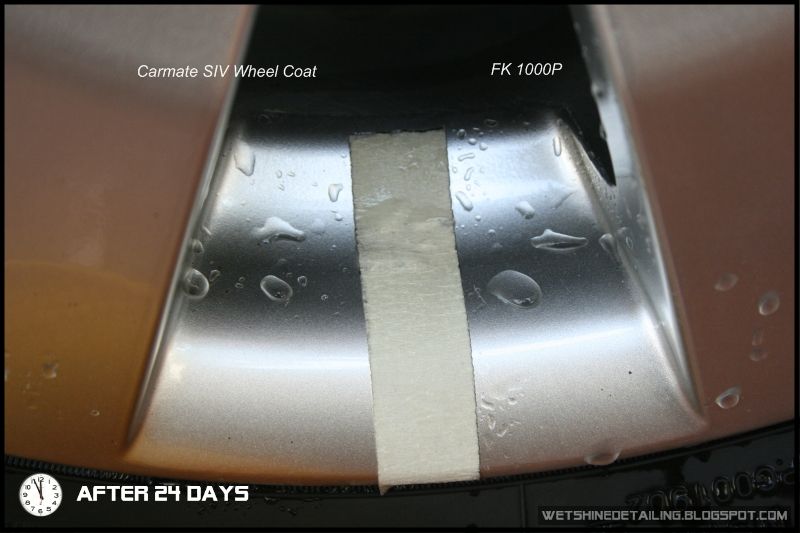 Both sides were not beading well anymore.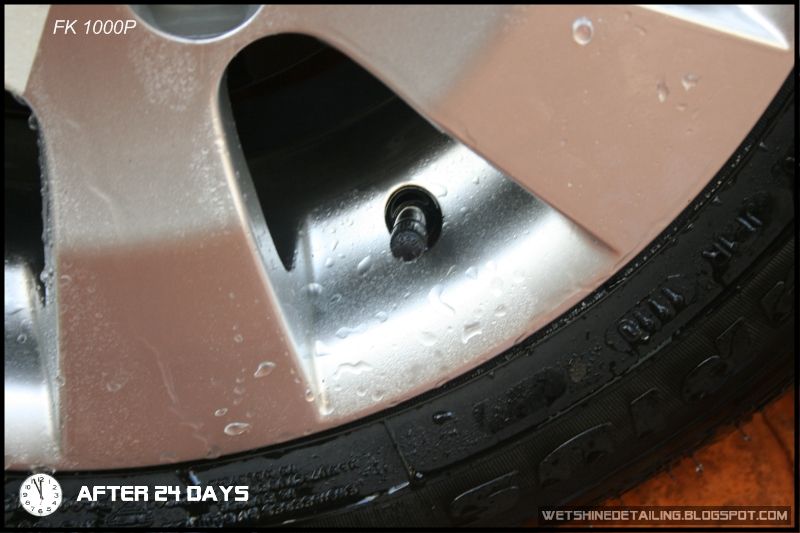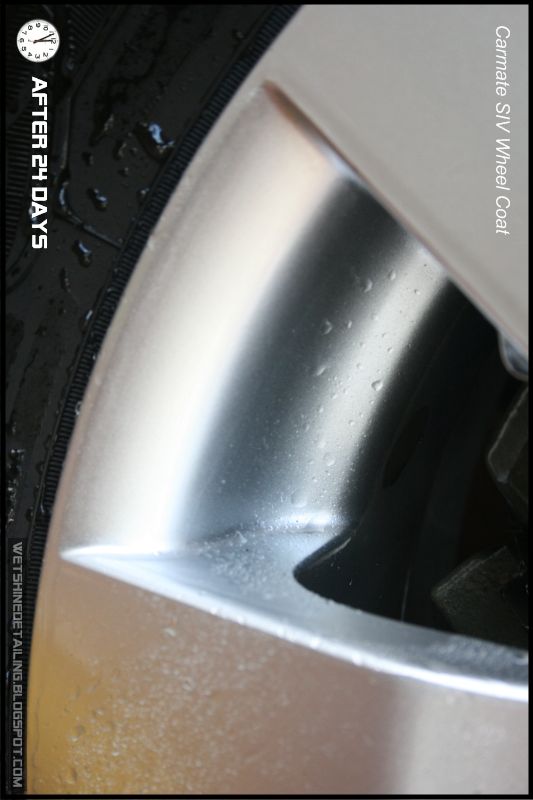 So I guess no matter what we use, it just isn't worth the effort applying a protectant on the wheels of a daily driver. It will offer protection no doubt, but probably only for a week or two. If the car isn't driven frequently, then protection will definitely last much longer, and maybe the effort can be justified.
But wait!
It isn't over...
I was lucky to have some high-end coating applied to another half of my wheel. The performance of the product is just...insane.
One half was applied with
G'Zox Wheel Coat
while the other with
Carmate C19 SIV Wheel Coat
.
Fast forward 44 days.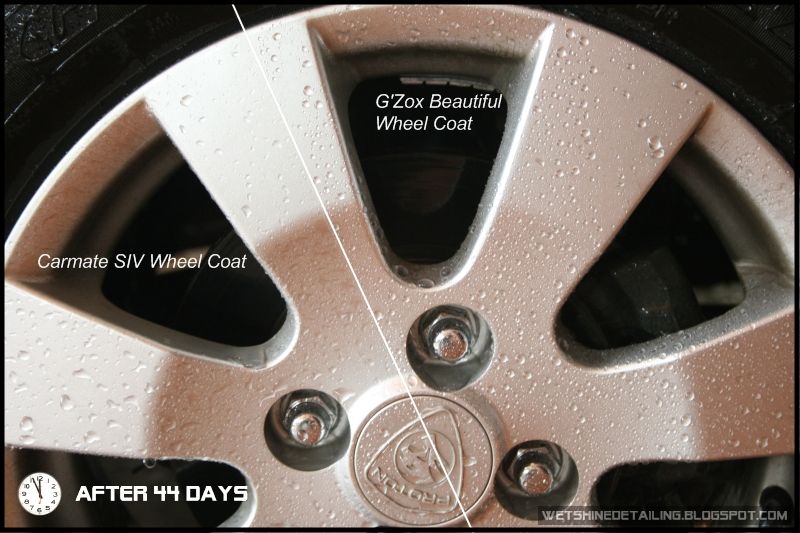 The wheel before cleaning.
You can already notice the difference in beading between both sides.
I then washed it with some Osren Bubble and Wax shampoo.
There was also a different feel when washing the wheel. The side coated with Carmate C19 SIV Wheel Coat had more friction to it. The side coated with G'Zox however, felt super smooth, the bristles of the brush just glides over the wheel spoke, feels as if I am scrubbing glass itself.
It is still super hydrophobic after the wash and water literally bounces off the wheel as I spray it with water.
The side with Carmate is basically flat and dead.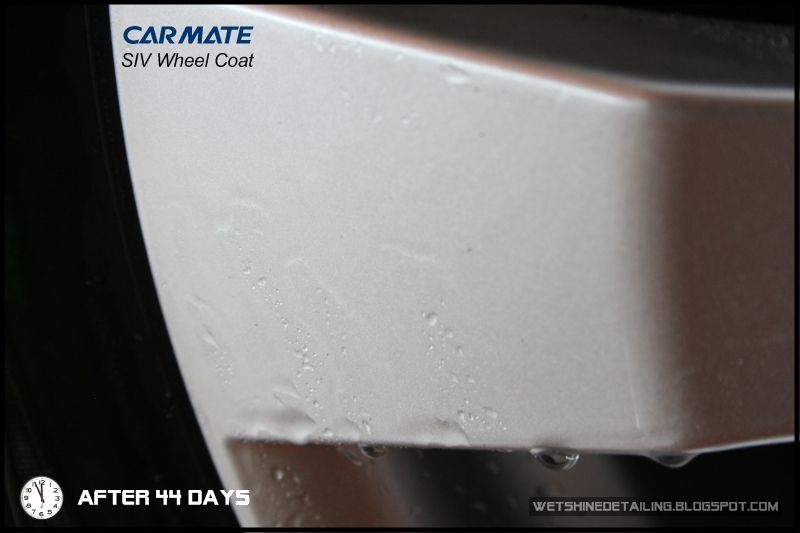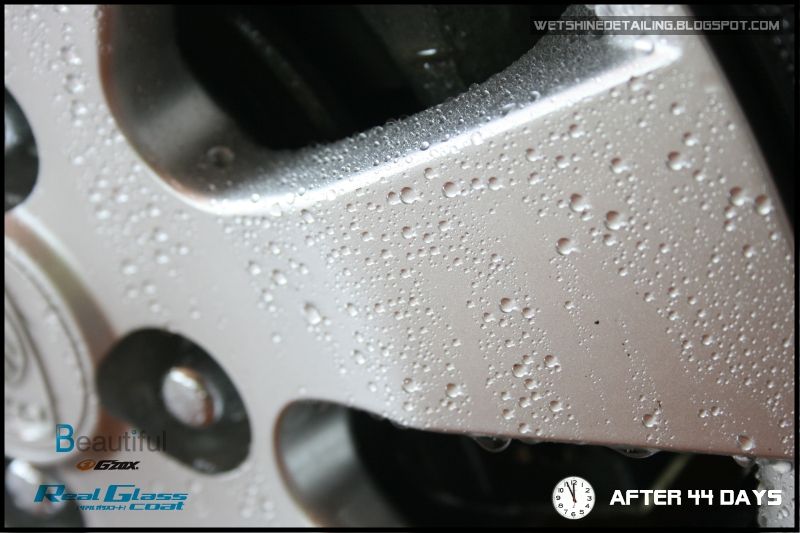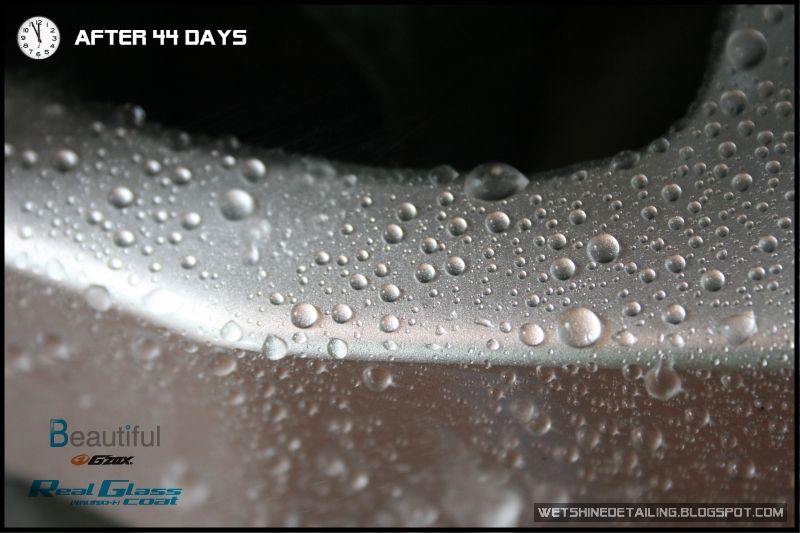 Water behaviour on the wheel was the same as what you see in the Carmate video above.
This is seriously impressive. Too bad these products are not available for DIY use and can only be professionally applied. With the wheel coating being so good, you can just imagine what their
paint protectants
will be like. I can see why silgt from
Absolute Gloss
raves about it on his
blog
and
Autoworld forum
.
Anyway, this post is not to endorse G'Zox but it does sounds like it eh. I am an advocate for DIY detailing and am dissatisfied that these high performance products are not available to us end users. That's business I guess.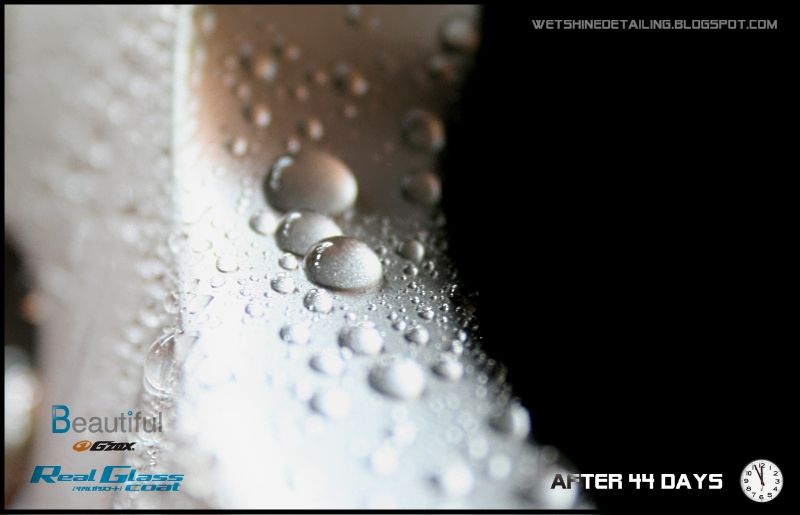 That's all and thanks for looking! Comments are always appreciated, both good and bad. Who knows, a tub of
Dodo Juice Supernatural
wax might appear on your desk if you comment below!